Meet our team at Southington Pediatric Associates! Please take a few moments to learn about our skilled practitioners and our friendly, nurturing staff.
At Southington Pediatric Associates, we consider it both a great joy and responsibility to care for children. Most of us are parents ourselves, so we strive to be understanding and available to the families we are privileged to serve. We are honored that you have chosen us as your child's primary medical provider and are confident that you will be pleased with the quality of care and service that we can provide you and your family.
A vital part of our service to children begins with our outstanding staff who works hard to manage and maintain a professional, caring, and supportive environment for our patients in a timely manner. Our providers are lifelong learners. Not only have they received advanced training in pediatrics, they continually pursue ongoing education to stay abreast of the latest in child health care.
Your child's health is as important to us as it is to you. We look forward to providing you with excellent medical care your child deserves.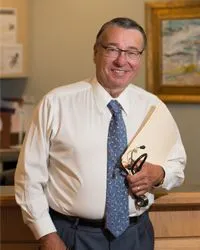 Dr. George Skarvinko M.D. FAAP
Dr. Skarvinko, often called "Dr. George" by his patients, has been practicing pediatrics in Southington for thirty-four years, and he still loves his job! He came to Southington in 1981, after finishing his Pediatric Residency at the University of Connecticut. Born in Canada, he graduated from Wilfred Laurier University and completed medical school at the University of Bologna, in Italy. Dr. Skarvinko is a senior pediatrician on staff at the Hospital of Central Connecticut, and maintains a teaching appointment as an Assistant Clinical Professor at the University of Connecticut School of Medicine, Department of Pediatrics. He has a special interest in behavioral, learning, and attentional issues of children and adolescents. In addition to his in-office work with children, Dr. Skarvinko is involved with children's health in the community, serving as medical advisor for the Southington Public Schools for over thirty years and as Medical director for YMCA Camp Sloper. He has been a consultant to the state Department of Children and Families (DCF) and served as board president for the Meriden Child Guidance Clinic. Currently, he is a member of the Bradley Community Advisory Council which will help decide the future of Bradley Hospital in Southington.
When you visit Dr. Skarvinko at his office you'll notice examples of his painting and photography decorating the walls, two favorite hobbies. If you visit us on Halloween, he'll be dressed in one of his famously funny costumes!
Dr. Skarvinko and his wife have two sons, The entire family enjoys traveling, especially when they can do it together. Art, Photography, and cooking are favorite pastimes.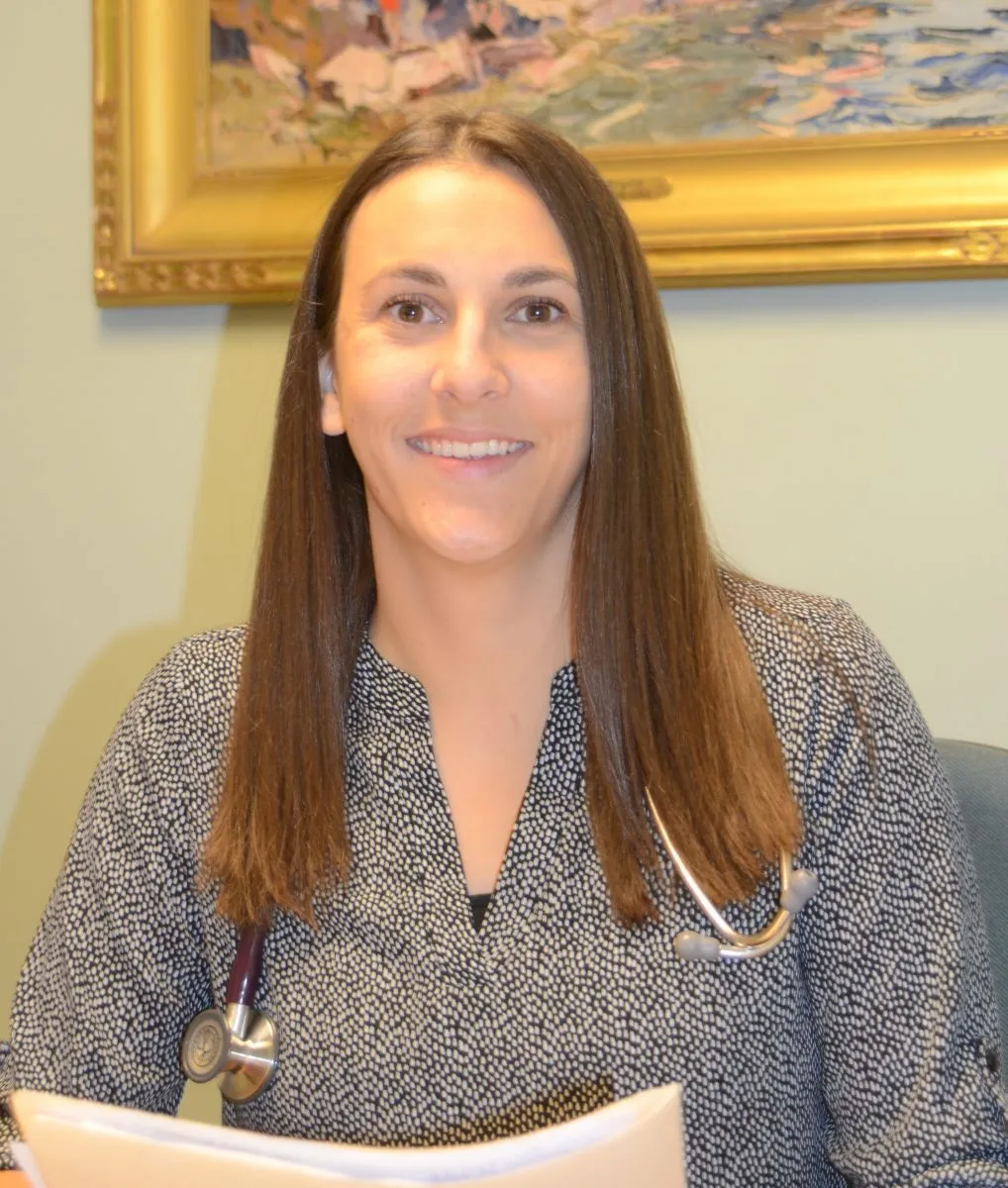 Gina Lattanzio - APRN
Gina earned her certification from the University of Connecticut as a Family Nurse Practitioner. She went on to attain a post-master's certification as a Pediatric Nurse Practioner. Prior to working as a nurse practioner, Gina worked as a NICU nurse for over 7 years at Connecticut Children's Medical Center and St. Francis Hospital and Medical Center. With her years of experience, she continues to have a special interest in premature infants, but finds helping young children and adolescents to be highly rewarding. Outside of the office, Gina enjoys skiing and riding her horse, Al.
Angela Orsini-Garry - MSN, APRN, PPCNP-BC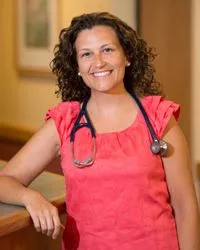 Angela received a BS in Psychology from Lesley College and her Master of Science in Nursing from Yale University where she completed her Nurse Practitioner training in pediatrics. Angela is Board Certified in pediatrics and is especially interested in breastfeeding support and education, injury prevention, and mindfulness/wellness. She is an active fellow of the National Association of Pediatric Nurse Practitioners and is the immediate past president of the Connecticut Chapter. Angela has been mentoring and teaching nurse and nurse practitioner students since 1997 and has a love for teaching. She is a day care consultant and is involved in several community organizations. Angela enjoys spending time with her husband and sons, family and friends. In her spare time, she enjoys photography, crafting, college basketball, and baking.
Jennifer - LPN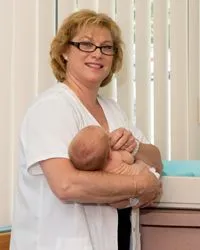 Jennifer is a Southington native who began her nursing career at the Hospital of Central Connecticut in New Britain. Her clinical experience includes maternity and newborn care, breastfeeding education, and pediatric home healthcare; she has been associated with Southington Pediatrics for over eighteen years. Jennifer and her husband have two children. Jennifer enjoys all types of performing arts, and is an avid reader.
Erin - RMA
Erin joined the staff of Southington Pediatrics ten years ago after graduating from the Registered Medical Assistant Program at Tunxis Community College. A part of the nursing staff she assists with patient needs and multiple other office duties. Erin's family and friends are very important to her and loves spending time with them. She also enjoys road trips and traveling, New York City and Colorado are two of her favorite destinations to visit. As an enthusiastic sports fan, she loves rooting for the Yankees. Hiking/walking with her dog Reagan is her favorite thing to do in her spare time.
Karen Graham - Office Manager
Karen joined Southington Pediatrics in April 2017 as our practice manager. She has many years of experience in the administrative field and enjoys helping people through the maze of insurance and billing questions. She is a proud mother of two grown boys, and loves spending time with her grandchildren. Cooking and camping on Holidays are her favorite activities.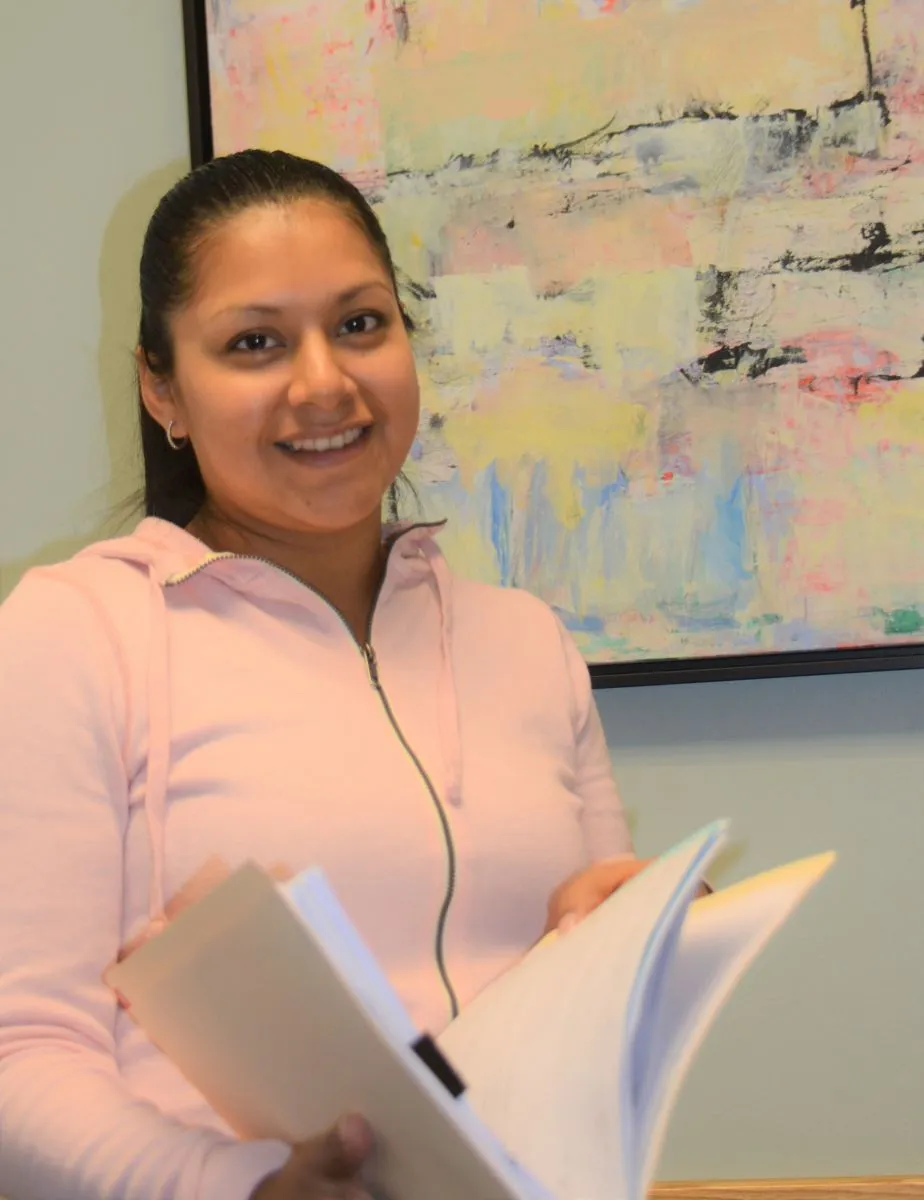 Narcisa - RMA
Narcisa joins Southington Pediatrics as an experienced Registered Medical Assistant. She always greets our patients with a smile and is quick to assist our office staff with various clerical tasks. Narcisa is married and enjoys spending time with her husband and two young children. She loves animals and enjoys spenidng time with her dog.